ITALY FAST FACTS
Languge:
Italian
Currency:
Euro
Drives On:
Right
Phone Code:
+39
Capital:
Rome
National Day:
June 2
Internet Domain:
.it
Electrical Outlets:
Type C, F, L
Italian World Heritage Sties:
52
---
ITALY TRAVEL GUIDES
---
ITALY TRAVEL INSURANCE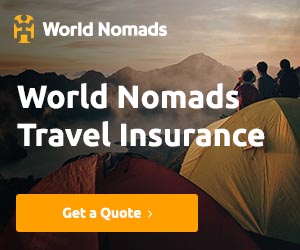 ---
Travel to Italy is popular worldwide, and the country is one of the most visited tourist destinations in the world. Located in Southern Europe, Italy is famous for its cuisine, cultural and historical sites and natural landscapes.
One of the founding members of the European Union, Italy is a significant player in European military, diplomatic and cultural affairs. There are 61 million people living in Italy and the economy is booming. Italy is a significant power player in Europe in terms of military, diplomatic and cultural affairs. In fact, it is one of the founding members of the European Union.
Geographically, Italy shares borders with Switzerland, France, Austria and Slovenia and the islands of Sicily and Sardinia are located in the Mediterranean Sea. There is a considerable amount of seismic and volcanic activity in Italy. The climate of Italy is typically mild. It is cool and rainy in the winter, with hot and dry summers. The coast of Italy rarely has freezing temperatures in the winter.
The capital city of Italy is Rome.
Currency: Euro
Official Language: Italian is the official language of Italy.
WiFi Availability: The lack of digital culture in Italy means that getting online can be a challenge. However, there are public access networks for the internet for those who would like to get connected to their laptop or mobile devices. Most accommodations offer free WiFi access to their guests.
Airport/s: The Leonardo da Vinci airport in Rome is one of the busiest airports in Italy in terms of passenger traffic. Other major international airports are Naples International Airport and Pisa International Airport.
Visa Required: Tourists from EU countries, Australia, UK, Canada and USA do not need visa or return ticket in Italy. All that is needed is a valid passport.
Driving: In Italy, people drive on the right side of the road.
International Driver's License Accepted? You can use your foreign ­issued driver's license to drive in Italy. However, you must also present an international driver's license along with your foreign domestic license.
Crime: There is significant petty crime targeting tourists, with pickpocketing happening on public transportation and near tourist attractions. While the level of crime varies depending on which region of Italy you are in, Italy is one of the safest Western countries in terms of violent crime. The murder rate is roughly 1/3rd that of the United States, and are 7 times more likely to be a victim of rape in American than in Italy. The mafia originated in Italy and has now spread to various Italian societies all over the world, but deals mostly with fraud and other financial crimes.
Italy Trivia: There are over 3000 Euros worth of change thrown by tourists to the Trevi Fountain on a daily basis? This money is collected and donated to charity.
Italian Cuisine
Italian cuisine is one of the most influential and popular cuisines in the world. Many people travel to Italy primarily to experience their traditional foods. Italian style cooking is known for the simplicity in ingredients and dependence on the freshness of each component to impact taste and ensure high quality. There are several variations of the staple dishes and ingredients based on which region the dish is coming from.
Cheese is an integral part of Italian cuisine and is used as an ingredient in almost any dish prepared in Italy. Aside from cheese, Italians also love wine. A meal is never complete without wine on the table.
Olive oil is the most commonly used type of oil in Italian dishes mainly to the abundance of olives in the Mediterranean region. Tomato, another popular ingredient in modern Italian cuisine, might seem tied to Italian dishes but its use never became widespread until the late 18th century. It was a New World discovery and was not brought to Europe until the 1500's.
Pasta is an integral part of Italian cuisine. Named for the shape of the pasta, the different varieties are usually served with sauce.
Espresso is also a very popular part of Italian cuisine and social occasions.
Italian Tourist Attractions
Colosseum – The Roman Colosseum, also referred to as the Flavian Amphitheatre, is probably the most notable tourist attraction in Italy and is located in Rome. The Colosseum is an elliptical amphitheater that features ancient Roman architectural style.
Roman Forum – This is another must ­visit site in Rome. The rectangular forum is filled with pillars and ruins from ancient government buildings of Rome. Some of the excavated ruins in the area date back over 2,000 years.
Pantheon – This third Roman tourist attraction is another testament to the long history of Italy. This building was commissioned for by Marcus Agrippa during the Augustus reign. It was completed during 126 AD.
Trevi Fountain – There is probably no other more popular or photographed fountain in the world than that of the Trevi Fountain in Rome. It was designed by Italian architect Nicola Salvi and opened to the public in 1762.
St. Peter's Basilica – St. Peter's Basilica in the Vatican is not just famous for its importance in the Roman Catholic religion, but for its Renaissance and Baroque architecture. It is a must-visit when you travel to Italy.
St. Mark's Basilica and Square – The Cathedral of Saint Mark is the main feature of the St. Mark's Square in Venice. The Roman Catholic cathedral is one of the greatest examples of Italo­Byzantine architecture still surviving today.
Grand Canal – The famous Grand Canal in Venice is the symbol of Venice. Make sure you ride one of the gondolas if you travel to this part of Italy.
Italy Online Resources