ALASKA FAST FACTS
Langauge: English
Currency: US Dollar
Drives On: Left
Phone Code: +1
Capital: Juneau
National Day: October 18
Internet Domain: .us
Electrical Outlets: Type A
Alaskan National Parks: 8
---
ALASKA TRAVEL GUIDES
---
ALASKA TRAVEL INSURANCE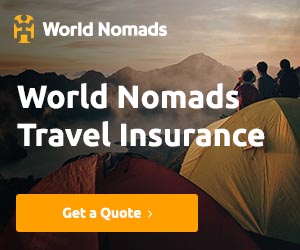 ---
ALASKA HOTELS
Overview
Alaska is one of the 50 states that make up the United States of America. It is located in the extreme northwest region of North America. It shares borders with two Canadian provinces: Yukon and British Columbia. When you travel to Alaska, you will discover that the majority of its massive land is inhabited. In fact, half of its residents live in Anchorage's metropolitan area.
The economy of Alaska thrives on tourism, fishing, natural gas, and oil industry. As the largest state in the US, it is double the size of Texas. It was the Russians who gave the state its name during its colonial period.
The temperature in Alaska is that of an oceanic climate. However, it varies greatly depending on which region of the state you belong in.
History of Alaska
The history of Alaska dates back to the Upper Paleolithic period (around 14,000 BC). It was discovered when wanderer groups crossed the Bering land bridge that led them to what is now known as modern-day Alaska. When the Russian explorers first found their way to Alaska, it was inhabited by native groups. However, the native groups were displaced as the Russian seized control of Alaska.
In 1867, the US purchased Alaska from Russia. During the late 19th century, the gold rush in Alaska and the nearby territory of Yukon brought many miners and settlers to the area. This also helped them land to prosper. By 1912, the US was granted territorial sovereign of the United States of America. However, Alaska only officially became a state of the US on January 3, 1959.
After its statehood, the Prudhoe Bay was discovered that nearly coincided with the completion of the Trans-Alaska pipeline. This helped to contribute to an oil boom in the state of Alaska.
Alaska Travel Basics
Connectivity: There are many places to get free WiFi when you travel to Alaska. Coffee shops are the best option for you.
International Airport/s: The Ted Stevens Anchorage International Airport is the largest airport and the main hub for flights that travel to Alaska. The following are other airports you can fly to if you want to travel to Alaska:
Fairbanks International Airport
Juneau International Airport
Ketchikan International Airport
Visa Required: The visa requirements for travel to Alaska is the same with the rest of the United States.
International Driver's License Accepted? There is no need to secure an international driver's license to drive in Alaska. You can use your existing driver's license.
Crime: Alaska might be beautiful but it is notorious for being one of the most dangerous states in the United States. For one, it ranks third in the US in terms of per capita murder rate. Rape cases are also prevalent in Alaska. Women are therefore warned about traveling alone in Alaska.
Electrical Adapters: In Alaska, you will be using 120 volts of electricity at 60 Hertz.
Rail Travel: Even though there is no train tat connects Alaska to contiguous US or Canada, there are plenty of railroad networks that enable you to travel to other parts of Alaska. In fact, it is the preferred method of travel by tourists that want to enjoy the scenic views of the railroad routes in the state.
Car Travel: If you are planning an extended stay when you travel to Alaska, it is best to rent a car. The state has an impressive network of roads that connect it other cities. In fact, traveling via car gives you the chance to see many attractions along the way.
Trivia: Alaska is a very big state. In fact, if you combine three of the biggest states in the US (Texas, California, and Montana).
Cuisine of Alaska
The cuisine of Alaska is one of the most distinctive features about this US state. Aside from the rich natural beauty of its national parks and towns, the cuisine is also something to be excited about when you travel to Alaska. The natural resources provide a bountiful array of options when it comes to cuisine and food types.
Wild berries are pretty common in Alaska; as such, the locals use them in a wide variety of dishes and desserts. Jams and jellies are two of the most common ways in which these berries are utilized in Alaskan cuisine. In addition to berries, one of the things that Alaska is most known for is its seafood. With many lakes and bodies of water, there are plenty of seafood types to choose from.
The Alaskan salmon is one of the most popular types of seafood that are sought after by those who travel to Alaska. In fact, salmon is an integral part of the state's fishing industry. Many of the products that are prepared in Alaska make some use of salmon, such as cured salmon, smoked salmon, salmon jerky, or sweetened salmon. Thus, you need to try at least one salmon dish in Alaska.
On top of salmon, other notable types of seafood that are loved by locals and tourists in Alaska are halibut and the Alaskan King Crab. Not only are these seafood noted for their freshness, but also for their size!
Are you excited to try the state's iconic dishes? Here are some of the top foods you should try when you travel to Alaska:
Gumbo
Jam or Dessert with Berries
Eskimo Ice Cream
Muktuk
sourdough bread
reindeer dog
Travel to Alaska: Tourist Attractions
When you travel to Alaska, you cannot pass up a visit to these top-rated attractions:
Denali National Park: This national park was named after Mt. McKinley's native name. It stretches out to 6-million acres of land with a host of geological features. It is also known for its grizzly bears, moraines, wolves and moose.
Glacier Bay National Park: This is another notable attraction in Alaska, which is located west of Juneau. This park and preserved area is the purest showcase of Alaska's beauty. You will find various wildlife species within the park.
Northern Lights: This is one of the biggest attractions in Alaska, especially during September to April. The Fairbanks area provides some of the best vantage points for viewing the aurora borealis.
Kenai Fjords National Park: This national park is a must-visit when you travel to Alaska because of the majestic fjord-riddled coastline that serves to protect the Kenai Peninsula. It is one of the best parks to go to in Alaska if you want to enjoy some sightseeing. Do not miss the 700-square-mile Harding Icefield during your visit!
Alaska-Canada Highway (aka Alcan Highway): There is a reason why road trips are popular for those who travel to Alaska. This historic highway is one of the most scenic drives you will ever experience in your life. The highway was built for military purpose in 1942 but today, it treats tourists to one of the most spectacular drives they will ever take.
Wrangell-St. Elias National Park & Preserve: This national park and preserve is one of the biggest national parks in Alaska. In addition, it is home to 9 of the 16 tallest peaks in the US. This mountain region features a wide range of natural features such as glaciers, mountains, lakes, and wildlife. You can also explore a one-time mill town filled with abandoned mines and heritage buildings that make you feel like you are warped back in time.
Klondike Gold Rush National Historical Park: The gold rush in Alaska is one of the most persistent events that helped form the state's history, culture, and identity. In this park, you will get to explore the Skagway historic district that commemorates the Gold Rush of 1897 to 1898.
Alaska Native Heritage Center: Speaking of Alaska's history and culture, this museum and heritage center is the best place to go for hands-on interaction, exhibits, and displays that re-live the state's storied past. The Heritage Center is located just outside of Anchorage, which makes it a great destination if you are in the city.
Books on Alaska Travel
Alaska Podcasts and Videos
Online Alaska Resources
---