BELGIUM FAST FACTS
Languge: French, Dutch and German
Currency: Euro
Drives On: Right
Phone Code: +32
Capital: Brussels
National Day: July 21
Internet Domain: .be
Electrical Outlets: Type C
Belgian World Heritage Sites: 12
---
BELGIUM TRAVEL GUIDES
---
BELGIUM TRAVEL INSURANCE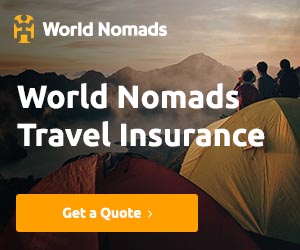 ---
BELGIUM HOTELS
Overview
Belgium is federal monarchy country located in the Western part of Europe. It is one of the founding members of the European Union (EU) and is where the union's headquarters is stationed. The overall land area of Belgium measures at 30,528 square kilometers and has a population of over 11 million people. Travel to Belgium to explore and experience for yourself the beautiful attractions this country has to offer.
Belgium shares borders with four other European countries namely France, Germany, the Netherlands, and Luxembourg. Meanwhile, the country features a maritime temperate climate with occasional precipitation. The lowest temperature is usually recorded around the month of January while the highest temperature is around July.
The strong global economy in Belgium is supported by its transport infrastructure and high trading activity due to a highly industrialized region. The economy is reliant on service oriented industries.
History of Belgium
The modern state of Belgium was established in the 1830s. However, the history of this nation starts way before that. In fact, the history of this country is intertwined with many of its neighboring countries like Germany, France, Luxembourg, and The Netherlands. For most part of its history, Belgium was part of the Carolingian Empire. Belgium earned its nickname "battlefield of Europe" because of its strategic location and the many armies that tried to fight for its control.
The storied past of Belgium includes the rule of the Burgundian Empire, before it came under the Hapsburg rule in the 1500s. The mighty Austrian Hapsburgs ruled Belgium from 1713 to 1794 and it was a peaceful time than what transpired in the country a few centuries before. When the Enlightenment period came around, it helped to influence the beliefs of the Austrians and the censorship in Belgium was eased up a little bit, which in turn encouraged development in Belgium.
Belgium did not gain its full independence until after the Conference of London in January 1831. Belgium was officially declared a neutral state and the European powers assigned it its independence. By the 21st century, Belgium maintained its low key profile. The economy of Belgium is a free-enterprise economy with many of its income generated from the service sector. It was also the first country in Europe to undergo industrial revolution. With its excellent transportation infrastructure, it was able to integrate with other industries from the neighboring countries.
Belgium Travel Basics
Connectivity: You can find a lot of free WiFi hotspots in Belgium, especially in the capital city of Brussels. Some of these WiFi zones offer instant access while others are available only for customers or clients of certain establishments.
International Airport/s: Brussels International Airport is the major international airport for travel to Belgium.
Other major airports in Belgium catering to international flights are Antwerp International Airport and Brussels South Charleroi Airport.
Visa Required: There are no VISAs required for tourists that travel to Belgium from any of the following countries: Australia, UK, USA, Canada and other EU countries. A return ticket might be needed for those non­-EU countries. If you are not from any of the above mentioned countries, you need to keep in touch with your local Belgian embassy within your specific country to find out about Visa requirements before travel to Belgium.
International Driver's License Accepted? If you are from non­-EU countries, you can use your international driving license in Belgium for up to one year. However, you still need to bring your national driver's license with you. You cannot obtain a Belgian driver's license until you are officially a resident of Belgium.
Crime: Tourists traveling to Belgium should not be worried about crime as the country is relatively crime ­free. Some low­ level street crime such as pocket picking or purse snatching can happen, though. Hence, all tourists are advised to be mindful of their belongings.
Electrical Adapters: In Belgium, they use the Type E French Style sockets. Make sure you check if you have the same electric socket from your country or bring an adapter when you travel to Belgium so you can plug in your devices.
Rail Travel: Traveling by train is one of the best ways to get around Belgium. It also promises to offer the most scenic travel experiences wherein you can see the countryside of Belgium. They have a highly efficient rail system that can travel within the city and inter-city. If you want to travel to other countries from Belgium, you can also ride the high-speed international trains that ensure comfort and efficient ride.
Car Travel: The road networks of Belgium are well-built and maintained. Hence, driving your own rental car is one of the best ways to get around, especially if you want to explore off-the-beaten path. The only downside is that most of the roads in Belgium are traffic-snarled, especially when compared to other parts of Europe.
Trivia: DID YOU KNOW that there are over 800 types of beers produced in Belgium? An average person in Belgium consumes 150 liters of beer annually. Aside from beer, the highest amount of chocolate sold is at Brussels National Airport.
Cuisine of Belgium
The general conception about Belgian cuisine is that they consist mostly of waffles, chocolates, fries, and beer. However true this might be, there is actually more to the Belgian cuisine than most people know. The cuisine of Belgium is far more varied and there are many regional influences, including those from its neighboring countries like Germany, the Netherlands, and France. Many would refer to Belgian cuisine as having the quantity of German food but served in French quality.
One of the most distinctive features about the Belgian cuisine is its use of seasonal ingredients and those that are locally grown in one of its many regions. If you want to learn more about the most popular dishes that you should try when you travel to Belgium, you can find out more on that below:
Carbonnades Flamandes / Stoverij: This hearty beef casserole is the Belgian version of France's own staple dish; however, they use beer for this recipe rather than wine. This dish is typically served with frites for dipping.
Sirop de Liège / Luikse Siroop: This is a sweet and sticky jelly that is made with evaporated fruit juices such as pears, apples, or dates. It is usually paired with cheese for lunch or a baguette for breakfast.
Moules-frites / Mosselen-friet: During summer, this dish is very popular in Belgium because mussels are highly abundant. This is also the unofficial national dish of Belgium.
Anguilles au Vert / Paling in't Groen: This is another dish that is unique to Belgium. It is basically eel meat that is served in a green sauce.
Speculoos: Belgium is known for many of its desserts and this is one of them. This can also be known as the unofficial national cookie of Belgium.
Tarte au Riz / Rijsttaart: This version of a tart in Belgium originated in Verviers. It is comparable to quiche, although this one is much sweeter.
Travel to Belgium: Tourist Attractions
During your travel to Belgium, you will be presented with many choices when it comes to sights and attractions to see. Take note of the list of recommendations below to help you plan your itinerary:
Grand Palace – Known as De Grote Markt in Dutch, this is the most notable tourist attraction to visit when you travel to Belgium. The palace itself is surrounded by guildhalls that date back to the 14th to 17th centuries. It is also the focal point of the town center, which showcases Gothic architectural masterpiece. Hence, it comes as no surprise why the Grand Palace is named a UNESCO World Heritage Site.
The Canals and Belfry of Bruges – Bruges in Belgium is located along the banks of river Reie. Today, the canal and the river from the water flows through the waterways that span key areas of the city. Not only is the canal a touristic feature in the city, but it is also a great reminder of the city's history. In addition, the beautiful belfries are one of the most sought after sights in Belgium. These belfries dominate the public squares, which makes them even more noticeable.
Manneken Pis – This small bronze sculpture is a landmark in Brussels. The sculpture depicts a small boy that is urinating into the fountain basin. The sculpture is a work of Hiëronymus Duquesnoy the Elder and it was created sometime in the early 17th century.
The Markt of Bruges – You cannot travel to Belgium without visiting The Markt of Bruges. The market covers about 1-hectare of land area and is centrally located. Within the market, you will find a host of restaurants, shops, and other attractions.
The Battlefields of Flanders – If you love exploring historical sites, you cannot miss this attraction when you travel to Belgium. The battlefields are a major pilgrimage site for those who travel to Belgium to see the remnants of the role that Belgium played during the First World War. This is one of the best places to go to for that.
Horta Museum and Town Houses – This is another UNESCO site that is a worthy visit when you travel to Belgium. These buildings depict the architectural genius of Victor Horta. It was him who started the Art Nouveau architectural style in the early 20th century. Visit these buildings to see first-hand his creations.
Books on Belgium Travel
Belgium Travel Podcasts and Youtube Channel
Photos of Belgium
Belgium Online Resources
---