ARGENTINA FAST FACTS
Language: Spanish
Currency: Argentine Peso
Drives On: Right
Phone Code: +54
Capital: Buenos Aires
National Day: May 25
Internet Domain: .ar
Electrical Outlets: Type I
Argentinian World Heritage Sites: 11
---
ARGENTINA TRAVEL GUIDES
---
ARGENTINA TRAVEL INSURANCE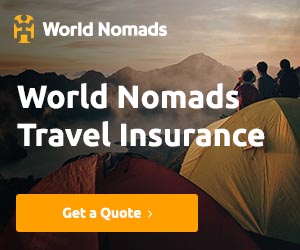 ---
ARGENTINA HOTELS
---
Overview
Argentina, formally known as the Argentine Republic, is a country on the South American continent. It is a federal republic that shares the Southern Cone with Chile. It also shares a border with other Latin countries such as Bolivia, Paraguay, and Uruguay. Travel to Argentina in this virtual tour guide.
The total land area of Argentina is approximately 2.7 million square kilometers, making it the 8th largest country in the world.
The history of Argentina is quite lengthy with earlier records of human life dating back to the Paleolithic Period. It was also colonized by Spain in 1512. The country declared its independence from Spain around the 1800s. From then on, various political and economic factors shaped the demographic and cultural outlook of Argentina like it is today. By early 20th century, Argentina has already earned its rank as one of the wealthiest nations in the world.
Argentina is made up of seven geographical regions: Northwest, Mesopotamia, Gran Chaco, Sierras Pampeanas, Cuyo, Pampas, and Patagonia.
History of Argentina
According to historians, the history of Argentina can be summarized into four main parts. The first part is the pre-Columbian time, which is around the 16th century. The second phase in the country's history is the Colonial Period, which lasted from 1530 to early 19th century.
The next phase in Argentina's history is the Nation-Building period. This went on from the start of the 19th century towards the turn of the next century. And finally, the history of modern Argentina started from 1880 onwards.
Argentina Travel Basics
Connectivity: When in Argentina, it should be easy to find free WiFi hotspots. You can also find that almost every restaurant or coffee shop offers free WiFi access to customers.
International Airport/s: The Ministro Pistarini International Airport, also known as Ezeiza International Airport, is the major international airport for travel to Argentina. It is located around 14 miles south-southwest of Buenos Aires, the country's capital.
Visa Required: If you are a tourist with US citizenship, you do not need a visa to travel to Argentina. However, you must travel to Argentina for leisure or business and your intended stay is no more than 90 days. There are also visa exempt countries for travel Argentina so make sure you obtain a visa if you aren't from any of these countries. You can find out more about Argentina's visa policy here. US, Canadian and Australian citizens are required to pay reciprocity entry fees. Currently, this fee is $160 for US citizens and is charged due to Argentine citizens being charged an entry fee when coming into the US.
Crime: Crime rate in Argentina is quite high. Common types of crime include theft, mugging, breaking into properties and vandalism, among other things. It is important to take proper precaution when traveling to Argentina.
Electrical Adapters: The electrical sockets used in Argentina are between 220 and 240 volts. Use a plug adapter when you are traveling from a country with a different electrical outlet.
Rail Travel: The railway network of Argentina spans a total of 47,000 kilometers. But due to the expansion of road networks, there was a sharp decline in the railway industry. Today, this has been reduced to nearly 37,000 kilometers. While it has been significantly reduced, it still ranks number 8 in the world.
Car Travel: The sheer size of Argentina means that you will be spending most of your time traveling on the ground. Renting a car is a valid option if you want more flexibility in terms of where you need to go. It is also recommended if you want to visit somewhere that isn't normally reached by public transport.
Food: Argentina is known for their barbecue, or asado. Beef is abundant, but pork and lamb are also served. Chimichurri is a green salsa that is described as tangy, and is often served with steaks. Empanadas are pastries filled with a sweet or savory filling then baked or deep fried.
5 Things You Did Not Know About Argentina
Tango, a famous dance style, was believed to originate in Argentina. It is a sultry dance for two people.
The name "Argentina" is derived from a Latin word "argentum" which means silver.
Ushuaia is a city in Argentina, which represents the southernmost city in the world.
Canada was the first country to legalize same ­sex marriage among the countries in the American continent. However, Argentina has also legalized same­ sex marriage, which is surprising given its strong Catholic belief.
Cosmetic surgery is very popular in Argentina. According to statistics, 1 in 30 Argentines have undergone cosmetic enhancement through surgery.
Travel to Argentina: Attractions
Iguazu Falls: This famous waterfalls is located in the Iguazu River along the border of Misiones in Argentina and Parana of Brazil. The waterfall serves as a division of the upper and lower parts of the river. The river also flows through Brazil although a large percentage of the falls and river belong to Argentina.
Perito Moreno Glacier: This glacier is part of the Los Glaciares National Park in the province of Santa Cruz, Argentina. This is one of the famous destinations in Patagonia. This glacial field is the third largest fresh water reserve in the world.
Iguazu National Park: If you set out to visit the Iguazu Falls, take the time to drop by Iguazu National Park in Argentina. It is a UNESCO World Heritage Site that covers a total land area of 550 square kilometers or 212 square miles. The park was founded in 1934 and showcases the natural beauty of Argentina, especially the subtropical jungle side. In this park, you will find various species of flora and fauna.
Quebrada de Humahuaca: This narrow mountain valley in Jujuy province of Argentina is another notable natural attraction. It is also a UNESCO World Heritage Site. It follows the cultural route of Camino Inca. This valley extends all the way up north to Bolivia.
Acongacua: Argentina's largest peak.
Argentina Seasons/Climate
Patagonia
In the summer, you can expect warm days and a few rainy or cold days. The geographical diversity in Argentina can be attributed to the distinctive climate of the region, which can result in extreme temperatures, rainfall, and sunlight. The best time to visit Patagonia is from October to March. However, expect for the weather in Patagonia to be erratic.
Buenos Aires
The climate in the capital city of Buenos Aires is temperate with hints of maritime air. During summer, expect warm and sunny days. Meanwhile, the mostly tropical climate makes it an ideal to visit any time of the year. If you are visiting the Andean region, however, expect a cool mountain climate.
Cuisine of Argentina
The cuisine of Argentina is very much like its culture – it has multiple influences from various regions. The blending of these different influences has helped to enrich the cultural and culinary landscape of this country. And yet, it has also preserved many of its indigenous traditions especially since many parts of Argentina are still an agricultural society.
The asado is considered as the national dish in Argentina. It is claimed to be the main dish that reflects the national identity of Argentina. Another thing that this country is known for (culinary-wise) is that it is a huge consumer of beef. As of 2007, the average consumption of beef is around 67 kg per capita. Aside from the colonizers, the immigratory wave in Argentina has also helped to bring in more influences to its cuisine. With up to 6.6 million immigrants, it is hard to shake off that influence that they bring to the local culture and cuisine.
Argentine people are known for their love for eating. In fact, food is an integral part of social gatherings. The locals share a meal to symbolize family, warmth, and friendship. The most important meal of the week is the Sunday lunch. There are many dishes that Argentina is known for such as the following:
Asado grill
Empanada
Puchero
Dulce de Leche
Alfajores
Locro stew
Mate
Books on Argentina Travel
Argentina Travel Podcasts and Youtube Channel
Photos of Argentina
Argentina Online Travel Resources
Wine Tasting in Argentina:
---