ANDORRA FAST FACTS
Languge: Catalan
Currency: Euro
Drives On: Right
Phone Code: +376
Capital: Andorra la Vella
National Day: September 8
Internet Domain: .ad
Electrical Outlets: Type C
Andorra World Heritage Sites: 1
---
ANDORRA TRAVEL GUIDES
ANDORRA TRAVEL INSURANCE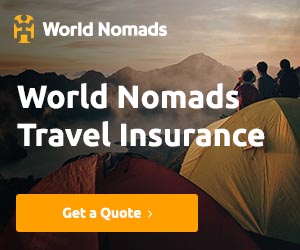 ---
ANDORRA HOTELS
Andorra Overview
Andorra is one of the smallest countries in Europe. It is located among the high mountains of the Pyrenees region within close proximity to Spain and France. Despite being a small country, it has a sustainable economy fueled mainly by tourism as several tourists travel to Andorra annually. In fact, the tourism industry accounts for up to 80% of the country's GDP. An annual estimate of 10 million tourists visit Andorra. The country enjoys both alpine and continental climate, depending on what time of the year it is.
The banking sector in Andorra also enjoys a partial status as tax-haven. This, together with tourism, enables Andorra to become one of the wealthier nations in Europe for its size.
Aside from a good quality of living, the people of Andorra also enjoy high life expectancy. The average person in Andorra lives up to 82 years of age. As part of the government program, all employed individuals in Andorra can also enjoy free healthcare services.
History of Andorra
Andorra is a landlocked country in Southwestern Europe, which is bordered by Spain and France. It is one of the smallest states in Europe with the city of Andorra la Vella as its capital. The independence of this small state can be attributed to Charlemagne after he helped the state recover its independence from the Muslim invaders in the year 803. Charlemagne, along with his son Louis I provided the inhabitants of Andorra charter of liberties.
Meanwhile, it was the grandson of Charlemagne – Charles II- who granted the control of Andorra to the counts of Urgel. For this reason, Andorra had allegiance to two princes: one with Spain and the other to the prince of France. During the late 13th century, the two countries fought over control of Andorra. Consequently, the two had joint governance of Andorra under the bishop of Spain and the head of state of France.
The feudal system in Andorra was the setup until the year 1993. It was during this time when a constitution was enacted that significantly reduced the power of the princes in Spain and France. Eventually, a separate executive, legislative, and judiciary branch of government was formed in Andorra. They officially became a member of the United Nations and Council of Europe in 1993 and 1994, respectively.
Andorra Travel Basics
Connectivity: You can get free Wi-Fi access in most hotels, restaurants and cafes in Andorra. A good alternative is to buy a local SIM card when you travel to Andorra, especially if you want to stay for a long period of time. However, it is still relatively one of the most expensive places in Europe to use a SIM card in. You can expect to pay a minium of 60 Euros. Meanwhile, the mobile data costs can be worth 3 Euros for 250MB/24 hours.
International Airport/s: There is no international airport in Andorra. Therefore, you must travel to Andorra via any of the following closest airports:
Toulouse-Blagnac (TLS)
Carcassonne (CCF)
Girona-Costa Brava (GRO)
Barcelona-El Prat (BCN)
Reus (REU)
Visa Required: Citizens from the EU countries, UK, Australia, Canada and the US do not need a visa to travel to Andorra. Tourists can also stay within Andorra for a period of no more than 3 months. You can get more details about the visa requirements for travel to Andorra here: https://andorra.visahq.com/
International Driver's License Accepted? Only EU or international driver's license is accepted in Andorra.
Crime: Andorra is one of the safest and secured places to live in, not just in Europe but in the world. There are no issues of political instability and the crime rate is very low. The safety index rating for Andorra is at 96.09 with the level of crime cited as "very low".
Electrical Adapters: Andorra has an electrical voltage of 230 volts and an electrical frequency of 50 Hertz.
Rail Travel: Just as there is no airport in Andorra, there is also no train travel available here. However, many tourists who travel to Andorra do so via the Eurostar to get to Paris. From Paris, they can take an overnight train to a station that is located just outside of Andorra.
Car Travel: Since there are no airports or trains, car travel to Andorra is the most efficient option. Andorra boasts of an impressive network of roads that are clean and well-maintained. Hence, driving from Spain or France to Andorra should be a breeze.
Trivia: Andorra has no official army. It relies on France's and Spain's army for protection. In case of emergency, the law of Andorra requires all men (aged 21 to 60) to serve the country.
Andorra Cuisine
The cuisine in Andorra is mainly Catalan. However, authentic Andorran cuisine is characterized by bold and exciting flavors. The unique location of this country has plenty of influence on the dishes and tastes of the local cuisine. Also, you can expect restaurants to be quite expensive. You have to try a few of the local cuisine's specialties such as the following:
Trinxat – This is a potato and cabbage dish that has originated from the Pyrenees region. Depending on where in Andorra you are enjoying this dish from, you can expect several variations to the classic dish. It is also the national dish of Andorra.
Coques – This is a flavored flat cake, which is also very popular in Andorra. It is a type of pastry that originated mainly in the Catalonia region. It is comparable to the pizza for the Italians.
Truites de Carreroles – This omelette dish is made with mushroom and is popular in Andorra. The highlight of the dish is therefore the special type of mushroom used for cooking it.
Tablas de embutidos – This dish is made with an assortment of cold cuts including dry pork sausage, chorizo and other black and white meats such as longanissa, bringuera, and salchichon.
Check out other notable dishes from Andorra:
Pa Amb Tomaquet (Bread with Tomato)
Torrijas
Crema Andorrana/Catalana
Truta a la Andorrana
Steak Tartare
Cunillo
Cannelloni Andorrana
Andorra Attractions
Despite being famous for its ski resort and beautiful mountains, the beautiful history of Andorra preserved through its architecture and monuments are popular among its tourists. Despite being a small state, there are plenty of things to see and do when you travel to Andorra. Check the most recommended historical attractions below:
Sant Joan de Caselles Church – This is a heritage property in Carillo, Andorra. In fact, the church was listed as one of the monuments at Cultural Heritage of Andorra. The church was built and preserved since the 12th century. This church features a Romanesque architecture style and has a medieval cemetery on its ground.
Esglesia de Sant Marti e la Cortinada – This is another notable church in Andorra that was listed as Cultural Heritage of Andorra. It was originally built in the 11th century but was re-built during the 17th century. It is located in La Cortinada in Andorra. This old stone church features stained glass windows, a bell tower, and murals that had been around since the 13th century.
Our Lady of Meritxell – This is a statue of the Andorran Roman Catholic church that depicts the apparition of the Virgin Mary. According to records, the statue has been around since the 12th century.
Esglesia de Sant Climent de Pal – This church is part of the La Massana Parish in Pal, Andorra. It is also a registered property in the Cultural Heritage of Andorra. The church was first built during the 11th century but was re-built in the 17th century.
Andorra la Vella – Since this is the capital city, it is a must to explore the city when you travel to Andorra. In fact, it is the first place that tourists go to as most of the tourist facilities are located here. This city has an altitude of 1,029 meters so you can enjoy sweeping views of the Pyrenees mountains and the surrounding landscapes. Within the city, you will be able to walk around and find many other attractions like Sant Esteve Church, Placa del Poble, and Casa de la Vell.
Vallnord – This part of Andorra is popular with tourists who seek out winter activities such as skiing. You will find plenty of ski resorts that you can spend a few days in. Take advantage of the many fine slopes here to practice your skiing skills.
National Automobile Museum – Located in the town of Encamp, the National Automobile Museum is a must-see. This museum houses a wide range of classic vintage cars (with most of them dating back to the late 19th century). You can also find vintage bicycles and motorcycles in mint condition that are on display at this museum.
Books on Andorra
Pyrenees and Andorra (National Geographic Adventure Map). This book by National Geographic Adventure provides travelers with the handiest travel companion as they explore and travel to Andorra. This detailed map contains all the information you need such as the network of roads, markets, shops, and attractions that are worth your time.
Andorra la Vella: Travel Photography. This travel photography book is your visual guide to exploring the main city of Andorra.
Secrets of the Seven Smallest States of Europe: Andorra, Liechtenstein, Luxembourg, Malta, Monaco, San Marino and Vatican City. This book is your complete guide to learning more about the history, culture, and attractions that await you when you travel to Andorra, and a few other small states in Europe.
Andorra Revealed. This book by Clare Allcard facts, stories, and practical guide that you need to know before exploring Andorra.
The Mountains of Andorra: Walks, Scrambles, Via Ferratas and Treks. Exploring the mountainsides of Andorra is a favorite among those who travel to this small state. Use this guide to learn more about where to go and what to see.
Andorra Podcasts and Videos
Andorra Online Resources
---