TAJIKISTAN FAST FACTS
Languge: Tajik and Russian
Currency: Somoni
Drives On: Right
Phone Code: +992
Capital: Dushanbe
National Day: September 9
Internet Domain: .tj
Electrical Outlets: Type C
Tajikistan World Heritage Sites: 2
---
TAJIKISTAN TRAVEL GUIDES
---
TAJIKISTAN TRAVEL INSURANCE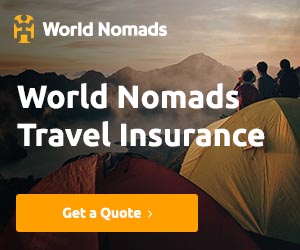 ---
TAJIKISTAN HOTELS
Overview
Tajikistan is a landlocked country in Central Asia that shares borders with several countries including China, Afghanistan, Uzbekistan, Kyrgyzstan and Pakistan. Despite being the 98th largest country in the world (it is the smallest Central Asian nation), it is one of the most densely populated with 8 million people (as of 2013). The traditional people who lived in the land were Tajiks with roots from neighboring countries such as Uzbekistan and Afghanistan. Travel to Tajikistan was not very popular during the earlier eras but have garnered some attention as of late, especially among adventure travelers.
There are four provinces that make up Tajikistan and the state is headed by a president. The land is mostly made up of a mountainous terrain; in fact, about 90% of the land is covered in mountains. Specifically, the Pamir range dominates the landscape of the country. And more than half of the country is situated at 3,000 meters above sea level. Only the valleys and river valleys are located in the lower land. Because of the abundance in mountainous terrain, a lot of those who travel to Tajikistan are mountaineers.
In terms of economy, Tajikistan is going through a transitional phase. Its economy relies on cotton and aluminum production and remittances.
History of Tajikistan
The history of Tajikistan can be traced back to the time of the Samanid Empire. It has a long and interesting history that helped shape its unique culture. One of the prevailing themes throughout Tajikistan's history is its cultural resistance from foreign lifestyle. This has also helped to preserve the traditional customs from the earliest history of the nation.
The ancient Tajik people were believed to be the pure Aryan lineage. They settled in the region of the Pamir mountains during the 8th century. Since the country is a landlocked territory, it served as the ideal sanctuary for the invading empires. It was also during this time when Islam was introduced to the Central Asia by the Arabs.
From the period of the 9th to 10th centuries, the Tajik civilization developed and risen. The Tajik civilization developed during the rule of the Samanids. The Samanid empire would eventually go on to rule most of Central Asia, not just Tajikistan. It was also during this period of time when natural and social sciences experienced massive development.
The turning point in Tajikistan's history was during the year 1921 when the Soviet took control of Northern Tajikistan. By 1929, it was known as Tajik Soviet Socialist Republic. This helped the nation to experience the same level of development that has taken place in other regions that were controlled by the Soviets, which was evident in the educational system, politcis, and agriculture. Finally, Tajikistan gained independence in 1991 and obtained the status of independent nation. The transition was not easy though and it continues to learn the ropes when it comes to governance up until this day.
Tajikistan Travel Basics
Connectivity: Over the years, there has been a growth in ISPs in Tajikistan. However, connecting to a Wi-Fi is limited in the urban areas wherein there are internet cafes. The cost of connecting to the internet is also expensive. When it comes to buying local SIM cards, you have four options available in terms of telco operators: Babilon-M, Megafon, Tcell and Beeline. Overall, the reception in Tajikistan is good but it will depend on the telco provider. The data rates for any of these providers are fairly reasonable with one package costing as little as TJS43 (US$4.88) for a prepaid SIM.
International Airport/s: The Dushanbe International Airport is the main international airport for travel to Tajikistan. However, you can also take international flights via the following international airports in Tajikistan: Qurghonteppa International Airport and Khujand Airport.
Visa Required: If you are from any of the following countries, you are exempted from obtaining visa to travel to Tajikistan: Azerbaijan (up to 90 days), Armenia, Belarus, Kyrgyzstan, Russia, Kazakhstan, Ukraine, Moldova and Georgia. For the other nationalities, the visa requirements for travel to Tajikistan will vary according to your country of origin.
International Driver's License Accepted? Foreign drivers must carry their original driver's license and international driving permit to drive in Tajikistan for up to 3 months.
Crime: The overall crime rate in Tajikistan, even in the capital city of Dushanbe, is low. But the instability of economic and political standing could cause in a rise of crime.
Electrical Adapters: The standard voltage in Tajikistan is 220 volts at 50 Hertz.
Rail Travel: The rail network in Tajikistan is limited. The current rail network is only 680 kilometers long. Add to that, it is also a single-track railway and non-electrified. The train system is designed to connect with and travel between the major urban centers and with neighboring countries like Uzbekistan. As of recent times, there were also many issues with the train system especially concerning safety and transit tariffs.
Car Travel: There are no car rental companies that operate in Tajikistan. As for the road network conditions, it will vary according to which part of Tajikistan you are driving in. Most of the roads in the city's capital, Dushanbe, are in excellent condition. In other parts of the country, some roads are new while others are gravel route. There are also some portions of asphalted road.
Trivia: DID YOU KNOW that even though mountain ranges cover up to 90% of the land area in Tajikistan, it has 900 rivers and 20 major lake systems?
Cuisine of Tajikistan
The cuisine of Tajikistan, also referred to as Tajik cuisine, has many similar characteristics to the cuisine of its neighboring countries like Russia, Uzbekistan, and Afghanistan. This is a country wherein farming is a huge part of the economy. Hence, there is a certain level of subsistence and volume of production to be expected.
There are many notable dishes that are linked to the cuisine with Piov (also known as pilaf) as the Tajik's national dish. It is a type of rice dish that is made with carrot or turnip that had been shredded. There are also pieces of meat that are combined into this dish. The rice is added with some form of coloring so it appears yellow or orange when served. It is a communally enjoyed dish and is often served on a large plate on the table.
All dishes that are prepared in Tajik cuisine are traditionally served with non, which is a type of flatbread that is common in Central Asian cuisine. Aside from non, soups are also an integral component of the Tajik cuisine. Soups often consist of meat and vegetables, or in some cases can come with noodles.
In the summer time, the produce that are harvested by the farmers of Tajikistan also help a bountiful array of dishes to prepare. Most dishes will try to incorporate the summer harvest, which may include the following: melons, grapes, apricots, peaches, plums, pomegranates, persimmons, pears, and figs. When it comes to beverages, green tea is the national drink of Tajikistan. In fact, it is typically served to guests that it will be considered by the locals as an insult if you visit their home without drinking tea.
Below are some other notable dishes from the Tajik cuisine:
Manti (steamed dumplings stuffed with meat)
Sambusa (triangular pastry containing meat or onion)
Tushbera
Belyash (deep-fried cake made with yeast dough)
Travel to Tajikistan: Attractions
Planning to travel to Tajikistan? You cannot miss these top tourist attractions:
Alauddin Lakes: This is a beautiful lake basin in Du-Oba that features crystal clear waters perfect for swimming. Aside from a crystal blue lake, the beautiful mountain scenery nearby provides the perfect backdrop for this stunning lake.
Fann Mountains: This is one of the most sought after attractions for those who travel to Tajikistan. It is popular with mountain climbers, mountaineers, and ice climbers.
Pamir Highway: This highway was built during the 1930s for troops and transport. Today, it is popular with tourists for the amazing scenery that you get to enjoy as you drive through the highway.
Ismail Somoni Monument: This is one of the visible monuments and statues representing the building of the nation, that is Tajikistan. The statue was made to honor the 10th-century ruler Ismail Samani.
Gissar Fort: This picturesque fort is located in the Gissar Valley. It features Islamic architectural style with an arched doorway and two round towers.
Dushanbe Zoo: This is one of the most popular attractions to visit when you travel to Tajikistan. It is located in the city of Dushanbe and is home to more than 120 species of animals, at a total of 700 animals.
Tajikistan National Museum< : This is another attraction that is located in the capital city of Tajikistan. The Tajikistan National Museum was established in 1934 and is made up of 22 small and large exhibition halls that explore contemporary history, fine and applied arts, and other things that relate to the country's history.
Ismoili Somoni Statue: This statue is one of the most recognizable landmarks in Tajikistan. Located in Rudaki Avenue, this historical landmark is placed to honor the state of Samanid. This status is richly decorated in gold.
Books on Tajikistan Travel
Tajikistan (Bradt Travel Guides). This book written by Sophie Ibbotson is your ultimate guide when you travel to Tajikistan – the smallest country in Central Asia. You will be able to discover and explore the epic mountain landscapes, ancient sites, medieval shrines, glacial lakes, trekking routes, and the UNESCO Silk Road that passes along the country.
Lonely Planet Central Asia (Travel Guide). From the authority in travel guides, Lonely Planet, you will find this handy guide containing updated information that will help you in your travel to Tajikistan, as well as the neighboring countries in Central Asia.
Tajikistan Travel Guide (Discovery Guides). This is a practical guide on your journey to discover what Tajikistan has to offer. This is more than just a guide but also a photography book that will inspire your wanderlust too!
Tajikistan Travel Podcasts and Youtube Channel
Tajikistan Online Resources
---