SWEDEN FAST FACTS
Language: Swedish
Currency: Swedish Krona
Drives On: Right
Phone Code: +46
Capital: Stockhold
National Day: June 6
Internet Domain: .se
Electrical Outlets: Type C
Swedish World Heritage Sites: 15
---
SWEDEN TRAVEL GUIDES
---
SWEDEN TRAVEL INSURANCE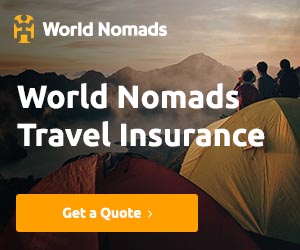 ---
SWEDEN HOTELS
Overview
Sweden is currently one of the most highly developed countries in a post-industrial society. An average of over 5 million tourist travel to Sweden annually, which accounts for 2.9% of the country's GDP. The country is located within the Scandinavian region and shares borders with Finland and Norway. There are over 9.7 million people living in Sweden, which is the third largest within the EU region. Despite of that, the overall population density of Sweden remains low. Around 85% of the entire population also resides in the urban areas.
It established its independence as a country during the Middle Ages. Meanwhile, the country expanded its territory to cover the Swedish Empire during the 17th century. Since 1814, most of Sweden has been at peace and it has established neutrality in foreign military affairs.
The government of Sweden is ruled by constitutional monarchy and parliamentary democracy. A Monarch is considered the head of the state in Sweden. Stockholm, the capital city of Sweden, is also the most populated city in Sweden.
In terms of GDP, Sweden is the 7th richest country in the world. Its citizens enjoy a high standard of living. The economy of Sweden is supported by foreign trade, automotive, telecommunications, arms exporting, business services, and export manufacturing.
History of Sweden
The history of Sweden can be traced back to the end of the ice age, during time when the ice sheets had melted in the Scandinavian region. The earliest settlers in Sweden were the Sami people who survived by hunting reindeer from Siberia. Over time, the people from central Europe migrated to the southern regions of Sweden too.
The Viking Age is probably the most read and talked about part of Sweden's history. It took place during the year 800 to 1100. It also had a major impact to the world history, not just of the history of Sweden. It was also during this point in history when Christianity arrived in Sweden, particularly when the missionary St Ansgar establisehed a church at Birka. Olof Skötkonung, who ruled from 968 to 1020 became the first Christian king in Sweden. By the 12th to the 13th centuries, it absorbed Finland and Christianized the country too. From this period onwards to the 14th century, there were many monumental buildings that were built (most of which are still standing today).
During World War I, Sweden remained neutral and during this time an Social Democrat-Liberal coalition government took control of the country. By the WWII, the neutrality of Sweden was somewhat ambiguous. When they allowed the German troops to march through the country in order to invade Norway, it tarnished the image of Sweden.
Throughout its long history, modern-day Sweden is a result of a severely shaken economy and a global recession. But since then, the country has experienced major reforms and its economy has bounced back.
Sweden Travel Basics
Connectivity: Sweden is fourth in the world in terms of internet usage. In fact, the internet is used by 94% of the population. Therefore, it is easy to find wireless internet access across various parts of Sweden. Buying a local SIM card is the smartest option for staying connected as roaming charges in Sweden, as well as within EU territories, can be extremely expensive. There are two main telco providers from Sweden for you to consider buying SIM card from: Tele2 and Teliasonera Sverig. You can use the SIM card to make calls or connect online within reasonable data charges versus the staggering charges of roaming.
International Airport/s: Stockholm Arlanda Airport is the main international airport for flights that travel to Sweden. In addition to this, there are a few other international airports that service flights to Sweden such as Stockholm Skavsta Airport, Stockholm Bromma Airport, Stockholm Västerås Airport, and Landvetter Airport.
Visa Required: Nationalities from EU nations, USA, Australia, Canada and Japan do not need a visa to travel to Sweden (for a stay of no more than 3 months). A return ticket is not required for entrance as well. For other countries, the visa requirements vary on a per-country basis. Make sure to contact your local Swedish embassy for more details before you travel to Sweden.
International Driver's License Accepted? You can use foreign issued driver's license to drive in Sweden provided that it has a photograph attached to it. If not, you must present additional identification proof.
Crime: In general, the overall crime rate in Sweden is very low. However, there is an increase in crime rate in the urban areas, which makes travelers vulnerable to petty crimes such as mugging and pickpocketing to major crimes such as vehicle theft. The geographic locale and season also suggest a direct link to crime rates as the number of crimes increase during the summer.
Electrical Adapters: In Sweden, the electrical voltage used is 230 volts at a standard frequency of 50 Hertz.
Rail Travel: The Snälltåget is one of the major train systems that operate within various parts of Sweden. The ultra high-speed train system will be a pleasure to ride and experience for those who travel to Sweden. In fact, there are international passenger trains available for those looking to explore neighboring countries too. As a bonus, traveling via train will give you a chance to see the most beautiful landscapes and charming spots of the country.
Car Travel: There are plenty of car rental companies that operate in Sweden. Hence, it is a good idea to use those services if you want to get around the country with ease. The rads are well paved and built with many road signs so you won't have trouble driving around Sweden.
Trivia: Sweden has the lowest gender employment rate gap in the world. The employment world has 4% more male workers as compared to female workers.
Cuisine of Sweden
Are you traveling to Sweden and curious about its cuisine? You have come to the right place! Here are a few interesting things you need to know about Swedish cuisine:
Lingonberry jam is a staple in the Swedish cuisine – think of mustard and catsup in other cuisines. They are used in a variety of dishes including meatballs, porridge, black pudding and pancakes.
Pickled herring is also a favorite among the Swedish people. In fact, this is one item that never goes amiss in any Swedish buffet spread. The access to abundant supply of herring in North and Baltic Seas contribute to its popularity in the Swedish cuisine.
Crispbread is a common choice of side dish for every meal. This, along with butter and bread, is commonly seen in a traditional Swedish meal.
Swedish people love pea soups. This tradition has been alive in the Swedish cuisine since the World War II. Therefore, do not be surprised when you see pea soup available in most restaurant menus.
The Swedish people love their desserts! In fact, they have a long list of calendar events to show for it! For example, there is a so-called Cinnamon Bun Day in Sweden, which is commemorated every October 4th. They also have Waffles Day on March 25 and so on…
Aside from herring, Swedish cuisine is known for its celebration of crayfish, which is also available in abundance in the waters surrounding Sweden. In fact, it is popularly enjoyed during summer months, like August. Despite starting off as a dish enjoyed by the upper class citizens, today it is considered a national dish.
Travel to Sweden: Tourist Attractions
Abisko National Park
This national park measures 77 square kilometers in land area. It is frequented by tourists due to its untouched natural beauty and wildlife that best represents the Nordic region. The park is also located close to the Arctic Circle, which makes it a good spot to be in if you want to see the Northern Lights.
This is the world famous hotel in Sweden noted for being made of ice and snow. The hotel complex measures over 5,500 square kilometers in size. The structure melts in the summer during the months of April and May; however, it is reconstructed every November to December. Make sure to visit around this time if you want to see the ICEHOTEL for yourself.
This is the most visited cathedral in Sweden. When you see the church for yourself, you will understand why. The façade is quite imposing with its Romanesque architectural style and twin towers. It is also the oldest church in Sweden, which was built during the time of Danish King Canute IV in 1080. Admission to the church is free.
Some travel experts refer to Stockholm as the Venice of the North. There are over 30,000 islands that make the archipelago and each have their distinctive charm. In fact, most of these islands remain unspoiled. Hop on, hop off tours are very common to give tourists a chance to see these unspoiled islands.
Books on Sweden Travel
Lonely Planet Sweden (Travel Guide). From the world's leading travel guide publisher, this comprehensive and up-to-date guide on Sweden will enable you to explore the major attractions and hidden secrets that you need to experience when you travel to Sweden.
Lonely Planet Pocket Stockholm (Travel Guide). This is another handy guide from Lonely Planet, which takes a more specific look into the country's capital – Stockholm. As the most visited city in the country, it has plenty to offer when it comes to things to see or do.
Sweden Travel Podcasts and Youtube Channel
Photos of Sweden
Sweden Travel Online Resources
---