SINGAPORE FAST FACTS
Languge: English, Malay, Tamil and Mandarin
Currency: Singaporean Dollar
Drives On: Left
Phone Code: +65
Capital: Singapore
National Day: August 9
Internet Domain: .sg
Electrical Outlets: Type G
Singaporean World Heritage Site/s: 1
---
SINGAPORE TRAVEL GUIDES
---
SINGAPORE TRAVEL INSURANCE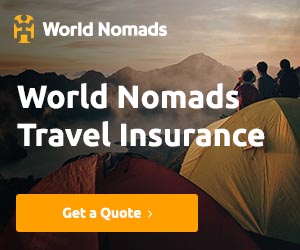 ---
SINGAPORE HOTELS
Overview
Singapore is an island country and modern city­-state best known for its booming economy. The country was once dismissed as a mere stopover; it has now reinvented itself as one of the economic and metropolitan attractions in South East Asia. It is located at the tip of the Malay Peninsula and shaped like a diamond. Even though the majority of the nation is highly urbanized, a large part of its vegetation has remained untouched.
Singapore is recognized as one of the world's main commercial hubs and a major financial center. The globalized and diverse economy depends on trade and manufacturing to help sustain its GDP. The nation is ranked highly in the international scene when it comes to finance, education and health care. It is recognized as one of the Alpha Cities in the world alongside the ranks of London, New York, Paris, and Sydney.
The population in Singapore is quite diverse although it is significantly predominated with Eurasians, Indians and Malays.
History of Singapore
The history of Singapore can be traced back to the 3rd century. However, the modern historical records typically begin in the 14th century when significant trading settlement started to exist in Singapore. It was Parameswara who ruled Singapura during that time until he was expelled by the Siamese. Eventually, the rule of Singapore changed from the Malacca Sultanate to the Johor Sultanate.
By 1819, Sir Thomas Stamford Raffles signed a treaty with the Johor Sultanate that enabled the British to establish activity at the trading port in the island. This was crucial to Singapore's history as it established the British Colony in 1824.
When World War Ii happened, Singapore fell under the rule of the Japanese Empire from 1942 to 1945. After the war, the control over Singapore was reverted back to the British colony. During this time though, there was an increased level of self-governance that was assigned to Singapore. Eventually, the merger with the Federation of Malaysia took place in 1963. This did not happen without social and political unrest though. The dispute resulted in Singapore being expelled from Malaysia to form an independent republic. Singapore was officially a republic in 1965.
Even though Singapore is currently known as one of the most progressive countries in the world, it faced housing crisis and severe unemployment during the first few years as an independent republic. A modernization programme was established from the 1960s to the 1970s that was focused on manufacturing. Over time, investments on public education and public housing estates paid off. By the 1990s, Singapore was able to establish itself as one of the most prosperous nations in the world (not just in Asia). Its highly developed free market economy and international trading links are just some of the reasons behind the success of its economy.
Singapore Travel Basics
Connectivity: The Singaporean government launched Wireless@SG in 2006, which provides tourists access to free WiFi while in Singapore. It is also available to residents of Singapore. All you need to do is register an account to have internet access on the go. There are three telco providers in Singapore that you can buy local SIM cards from for more connectivity: Singtel, Starhub, and MI. You can choose the ideal data package from these providers to suit your budget and for the length of your stay.
International Airport/s: Changi Airport is the primary airport of the Republic of Singapore. It offers flights to over 200 destinations all over the world with 80 international airlines.
Visa Required? In order to visit Singapore, you do not need to own or obtain a visa. However, you will be allowed a maximum of 30 days' stay.
International Driver's License Accepted? Foreign tourists driving in Singapore can use their foreign driver's license in order to legally drive in Singapore. Under special circumstances, tourists can also apply for a Singaporean driver's license.
Crime: Singapore has one of the lowest crime rates in the world with a 30-­year crime rate low. Since 2014, there is a general decline in violent or serious crimes such as house breaking, theft, and property offences. Terrorism also does not exist in Singapore. People who travel to Singapore can therefore feel safe when exploring its many destinations.
Rail Travel: The MRT system in Singapore is one of the main methods of public transportation. Hence, the rail network in Singapore is recommended if you want to travel with ease and affordably. In fact, the MRT system in Singapore is one of the most efficient rail systems in the world, not just in Asia.
Car Travel: Singapore boasts of impressive networks of road. Hence, driving in Singapore is convenient and easy. If you want to rent a car to get around, you can do so. The well-built road and efficient traffic system makes driving a relative ease.
Electrical Adapters: The electrical outlets used in Singapore are powered by 230 Volts and 50 Hertz. If you are traveling from a country with a different electrical outlet, do not forget to bring your electrical adapter.
How to Travel to Singapore
From Malaysia: You can take the train from Malaysia to Singapore (approximately 6­7 hours travel time) or bus (approximately 4­5 hours)
From United States: There are several airlines flying from various points in the United States to Singapore. The average flight time is 19 hours.
You can fly to and from Singapore via the following airlines: Singapore Airlines, SilkAir, Tigerair or Jetstar Asia Airways.
Cuisine of Singapore
The cuisine of Singapore is pretty much similar to its population – extremely diverse. There are several ethnic groups that make up the population of Singapore and it has in part influenced the culinary identity of Singapore. This is one of the reasons why foodie travelers seek out the country because of the diversity of its culinary offerings, which satisfies a wide range of palate.
The native Malays that lived in Singapore has one of the biggest influences to the food on this country. However, another large ethnic group – the Chinese – has also introduced a lot of influence to the food of Singapore. Over time, Indians, Peranakans, Indonesians, and even Westerners arrived on the island and brought their influence too, forming a unique culinary landscape. Needless to say, food is a unifying cultural thread that brings together all of the diverse ethnic groups of Singapore.
Aside from local Singaporean cuisine, it is also possible to find a wide range of international cuisine restaurants in various parts of Singapore. Indeed, it seals its identity as a culinary or foodie haven in Southeast Asia.
If you travel to Singapore and would like to immerse yourself in the local culture through its food, here are some of the must-try dishes:
Travel to Singapore: Tourist Attractions
Just like its culinary landscape, Singapore's tourist attractions offer a diverse range of options too. You can choose from green spaces, to modern architecture, and cultural destinations. Here are some of the most notable attractions worth visiting when you travel to Singapore:
Marina Bay Sands – There is probably no bigger attraction than this in Singapore. In fact, it could very well be the most photographed building in Singapore. This opulent complex has many offerings for the visitors starting with the luxury shopping mall, the luxury hotel, Marina Bay Sands Skypark, and the ArtScience Museum. The viewing deck and infinity pool atop the Marina Bay Sands hotel is the perfect vantage point to view the rest of the cityscape.
Gardens By The Bay – This beautifully designed green space is yet another one of the major attractions you simply cannot miss when you travel to Singapore. You will be able to witness the vibrant plant life and escape the hustle and bustle of the city. Thee Supertree Grove, Cloud Forest Dome, and the Flower Dome are a must-see!
Singapore Botanic Gardens – As the first UNESCO World Heritage Site in Singapore, this is a must-visit when you travel to Singapore. The garden is best known for its heritage trees that you can see and explore via the walking trails available throughout this expansive garden. Admission to the Botanic Gardens is also free.
Chinatown – The vibe in the neighborhood of Singapore's Chinatown is one of the reasons why tourists who've been here highly recommend a visit. It is home to many museums, food stalls, and bright red lanterns.
Arab Street – Arab Street is one of the most exciting and colorful parts of Singapore. It is also a savvy shopper's paradise as there are plenty of shopping stalls you can stop to. This part of Singapore is a showcase of the strong Indian community and presence in Singapore.
Singapore Zoo – This is considered by many as the best rainforest zoo in the world. This facility is clean and well-maintained. Plus, the animals are treated fairly and well fed.
Sentosa Island – This is another must when you travel to Singapore and you will find many attractions and activities to fill your time. One of the main attractions in Singapore's Sentosa Island is the Universal Studios. But if you have more time, you need to head to Siloso Beach, Resorts World Sentosa, SEA Aquarium, and the Night Safari.
Books on Singapore Travel
Singapore Travel Podcasts and Youtube Channel
Singapore Online Travel Resources
---