Last Updated on
GALAPAGOS ISLANDS FAST FACTS
Languge: Spanish
Currency: US Dollar
Drives On: Right
Phone Code: +593
Capital: Puerto Baquerizo Moreno
National Day: May 24
Internet Domain: .ec
Electrical Outlets: Type A
Ecuadorian World Heritage Sites: 5
---
GALAPAGOS ISLANDS TRAVEL GUIDES
GALAPAGOS ISLANDS TRAVEL INSURANCE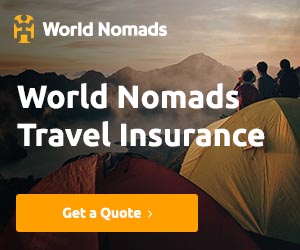 ---
GALAPAGOS ISLANDS HOTELS
Overview
Galapagos Islands is located in the Pacific Ocean and is made up of 19 islands and surrounding marine reserves. Due to the richness in biodiversity in the island, it has been hailed as a living museum. Indeed, you will get the opportunity to see species of mammals, birds, amphibians, and other life forms when you travel to Galapagos Islands that you will not see elsewhere. In 1835, Charles Darwin visited this group of islands and it was there that he came up with his Theory of Evolution. Galapagos Islands is part of Ecuador.
For this reason, Galapagos Islands was chosen as a UNESCO World Heritage Site. The marine reserve in the Galapagos islands is abundant in coral reef systems, marine mammals and other marine life forms. This also makes Galapagos one of the most sought-after diving destinations in the world. There are more abundant marine life waiting to be discovered beneath the water surface.
One of the most popular activities in the Galapagos Islands is wildlife watching. You can also take cruises to be able to get upclose to marine mammals like sharks and dolphins. In fact, there are several tour operators in Galapagos Islands that specialize in these types of cruises.
History of Galapagos Islands
The Galapagos Islands was first discovered in 1535. The First Bishop of Panama, Teomas de Berlanga, sailed from Panama to Peru but he drifted off course. He landed on the island of Galapagos instead. When he returned from his sailing voyage, he reported about the island to Spain's King Charles V. Among his report is the giant tortoises that he found at the island, along with a few island birds.
But many historians believed that the natives of South America were aware of the existence of this island prior to the said discovery. However, there were no previous historical records or evidence that would support such claim. The Galapagos Islands only appeared in world maps in 1570 and that time it was referred to as the ísland of the tortoise;.
More discoveries took place on the island and one of the most famous of them is that of Norwegian explorer Thor Heyerdahl in 1953. In the next three years since the initial discovery of the island, it was used as the site for whalers, sealers, and buccaneers. The island was a source of fresh seafood, firewood, and shelter. Hence, it was possible for them to thrive on the island given its rich natural resources.
The first official resident of Galapagos Islands is Patrick Watkins, an Irishman. He spent two years living on the island wherein he grew his own vegetables. He also traded some of his vegetable produce in exchange for rum to the passing boats on the island. In 1832, Ecuador officially claimed Galapagos Islands as part of its territory. For several decades after, the island remained unsettled. At one point, it was used as a site for a penal colony.
In 1959, the island was declared a national park. The national park encompasses about 97% of the entire Galapagos Islands.
Galapagos Island Travel Basics
Connectivity: Public areas such as restaurants and those frequented by tourists now offer free Wi-Fi connection. Internet access on cruise ships might vary tremendously, though. Some of those ships that are close to inhabited islands might have better coverage as compared to those traveling to remote islands. You can also get cheap deals when you travel to Galapaogs Islands if you buy a local SIM card. For as low as US$3.30, you can get 1GB of data. The best part is that you can use this SIM card with other South American countries yet.
International Airport/s: The closest airport for travel to Galapagos Islands is Baltra Airport. If you want to travel to Galapagos Islands, you can also travel via Airport Isla San Cristobal in Ecuador.
Visa Required: Galapagos Islands is part of Ecuador. Therefore, you need to obtain a travel visa to Ecuador in order to travel to Galapagos Islands. However, nationals from UK, Canada, Australia and the US can get their visa for free upon arriving in Ecuador.
International Driver's License Accepted? You can use your foreign-issued driver's license in the Galapagos Islands. It also pays to bring your passport while driving.
Crime: Galapagos Island locals are friendly and therefore crime is basically non-existent. Isolated crimes can still take place, so you have to be extra careful. Whether you are exploring the island, you won't have to worry about your safety as crime has never been an issue.
Electrical Adapters: The standard voltage in the Galapagos Islands is 120 volts with an electrical frequency of 60 Hertz.
Rail Travel: You can find many train operators and networks operating in Ecuador, which you can travel to if you want to get to other parts of the country. However, there is no train available in the Galapagos Islands. In fact, most of the tourists that get to the island do so via a luxury cruise liner.
Car Travel: The road network in Galapagos Islands is very limited. However, there are a few car rental companies that operate in the island for those who are interested to explore it on their own. You cna also hire taxis if you prefer to travel more conveniently. Some taxi drivers would charge $60 to explore the island for a full day.
Trivia: If you travel to Galapagos Islands, you will meet Lonesome George – the sole remaining Giant Pinta tortoise still alive on earth. Lonesome George is currently 90 years old.
What to Do in Galapagos Islands
Hiking
The Volcano Sierra Negra in Isabela Island is the perfect destination for hiking enthusiasts. You will be trudging on some challenging trails and get treated to a fantastic view once you reach the summit. All worth it.
Camping
If you like to relish the beauty of the Galapagos Islands a bit longer time, why not camp at the Campo Duro (still in Isabela Island)? This safari camp and highlands farm is filled with giant tortoises that are freely roaming around.
Wildlife Watching
This is one of the reasons tourists travel to Galapagos Islands – the opportunity to interact with live wildlife species in their natural habitat.
Swimming
There are also lots of beautiful beaches in Galapagos Islands, especially Tortuga Beach in Santa Cruz Island.
Cliff Jumping
If you are the extreme adventure-seeking type, this activity is for you. For cliff jumping opportunities, head to Las Grietas in Santa Cruz Island.
Snorkeling
Get up close with an abundant coral reef and marine system that is beautifully preserved like no other in the world.
Cuisine of Galapagos Islands
The cuisine of Galapagos Islands is simple and fresh. It is highly influenced by the Ecuadorian cuisine; hence, you will find a lot of similarities. The Galapagos islands consist mostly of barren land. Hence, there is nothing much that can be grown on the island itself. Aside from its similarities with the Ecuadorian cuisine, you will also find a lot of resemblance to the Central and South American cuisines as well.
There are plenty of exotic fruits in Galapagos Islands that are mostly mixed varieties from two different fruits. hence, they are enjoyed by locals or made into juices. The locals also love thick-based soups that contain mostly chilis, onions, and yucca. And due to the rich marine life, seafood is a huge component of the island's cuisine.
If you want to sample some of the best local dishes, you can check out a few restaurants that operate on the island. Most of them are concentrated in Santa Cruz, Isla Isabela, and San Cristobal. Puerto Ayora is also home to western-style cafes and restaurants for those who seek international food fares.
Galapagos Islands Attractions
Before you travel to Galapagos Islands, take note of the following tourist attractions you need to check out:
Books on Galapagos Islands
Galapagos Islands Travel Podcasts and Youtube Channel
Photos of Galapagos Islands
Travel to Galapagos Islands Resources
---