QATAR FAST FACTS
Languge: Arabic
Currency: Qatari Rial
Drives On: Right
Phone Code: +974
Capital: Doha
National Day: December 18
Internet Domain: .qa
Electrical Outlets: Type G
Qatari World Heritage Sites: 1
---
QATAR TRAVEL GUIDES
---
QATAR TRAVEL INSURANCE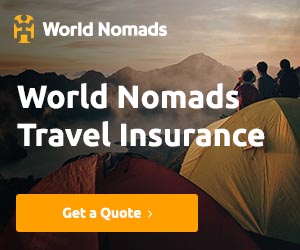 ---
QATAR HOTELS
Overview
Qatar is an Arab country located in the southwest of Asia. It shares borders with Saudi Arabia and the other side of the country's border is the Persian Gulf. There is a 1.8 million population count in Qatar with over 1.5 million of these being expatriates. Qatar was once a colony of Britain leading up to the early 20th century. The country gained independence in 1971. If you want to travel to Qatar, you need to read up on this travel guide.
In terms of per capita income, Qatar has the highest rating in the world. This high-income and highly developed country has the third biggest natural oil reserve in the world. In fact, the oil reserves in Qatar are in excess of 25 billion barrels. This is also where the world-famous Al Jazeera Media Network is based.
In 2022, Qatar is said to host the FIFA World Cup making them the first Arab nation to do so.
History of Qatar
The history of Qatar dates back to about 50,000 years ago. It was also during this time when the first history of human occupation on the island. There were remains of the tools and houses that were used during the Stone Age era at the peninsula. According to historical records, the Mesopotamia civilization is the first one to have been established in Qatar during the ancient times by the time of the Neolithic period. This claim was supported by the discovery of potsherds within the coastal encampments.
The peninsula came under the rule of different empires over the first few years of its settlement. Among the empires that ruled Qatar include Seleucid, Parthians, and Sasanians Empire. In 628 AD, it was a pivotal point in the history of Qatar because it is during this time when Islam was introduced to the people. From there, Qatar also became a center for pearl trading. The introduction of Islam and trading activity helped to bring more settlements to the area.
In 1916, Qatar was a British protectorate. A treaty was signed that stipulates that Abdullah Al Thani will only cede territory to the British in exchange for the protection from any attacks from sea and land. Anew treaty was signed in 1934 to provide additional protection to Qatar.
The oil revenues brought a lot of prosperity to Qatar in the 1950s and 1960s. In addition to economic prosperity, social progress and immigration also followed suit. This marked the start of Qatar's modern history. It officially declared independence as a republic in 1971.
Qatar Travel Basics
Connectivity: Access to Wi-Fi and internet in Qatar is becoming more widespread. However, access to the internet is still heavily filtered. There is a new project currently pegged to improve access to wireless internet, especially in public areas. Another connectivity option when you travel to Qatar is to buy a local SIM card. Since it is one of the wealthier nations in the Arab region, the cost of connectivity can be quite expensive (just like in Dubai or Saudi Arabia). A local SIM card is the most affordable way to connect and there are two mobile networks to choose from: Vodafone and Ooredoo.
International Airport/s: Hamad International Airport in Doha is the main international airport in Qatar. There are a few other airports in Qatar that cater to international flights such as Doha Old Airport and Emiri Terminal.
Visa Required: All tourists who wish to enter Qatar must hold a visa. Other citizens also require visa upon arrival. The visa fees also vary from one country to another.
International Driver's License Accepted? You can use foreign issued or international driving license in Qatar up to a period of six months.
Crime: Interpol data has revealed that the rate of homicide in Qatar saw an increase from 1995 to 1999 by a 38% rate. Meanwhile, both robbery and rape cases also increased. All tourists who travel to Qatar are advised to take necessary safety precautions.
Electrical Adapters: In Qatar, they use 240 volts and 50 Hertz for their electrical outlets.
Rail Travel: The Long Distance Rail is the main rail network for travel to the other cities of Qatar. It is also the main choice of transportation to the rest of Gulf Cooperation Council like Saudi Arabia, UAE, Kuwait, Oman, and Bahrain. This is part of the proposed regional rail network to service the region.

Car Travel: There are plenty of car rental companies in Qatar. You can rent a car on an hourly or long-term basis. This is not recommended for getting around for tourists but is a reliable method of travel for tourists within Qatar.

Trivia: DID YOU KNOW that it is more expensive to buy a McDonald's in Qatar than it is to fill up a car?

Cuisine in Qatar
The food in Qatar is characterized by a mixture of Indian and Iranian cuisines. But the main cuisine that is served when you travel to Qatar is Arab cuisine. Therefore, expect to find a lot of use for dates and seafood in their dishes. The national dish in Qatar is called Machb?s. This dish consist of rice, meat, and vegetables. Other distinctive features of the Qatari cuisine is its use of spices like saffron and cardamom.
One of their popular dishes is Burghul pilaf. It is dish prepared using the following ingredients: wheat, chicken or beef, spices, onion and butter. Another famous local food is called Baba ghanoush, which is basically cooked eggplant.
If you fancy eating salad, you need to try Qatari cuisine's Tabbouleh Salad. This is a classic salad that uses scallions, cucumbers and tomatoes and enhanced in flavor with the use of parsley and mint. Rice is also pretty common in the Qatari cuisine wherein you will find it used in several other popular dishes including Qatari Machbous and Waraq enab. When it comes to drinks, you should sample Qatar's Arabic coffee. It is made from beans mixed with cardamom with dates as sweetener. Qataris also love Leben, which is a milk product that is a lot like yoghurt.
Below is a list of other notable dishes that you need to try when you travel to Qatar:
Saloona
Madhruba
Luqaimat
Ghuzi
Thareed
Balaleet
Travel to Qatar: Popular Attractions
Exploring the many tourist attractions in Qatar is a must for travelers. To make the most of your travel experience, these are the list of attractions worth visiting:
Islamic Cultural Center in Doha
The Islamic Cultural Center in Doha, Qatar is one of the most important buildings in the country. Aside from its cultural importance to the country and city, the unique minaret design is also one of the reasons why it is easily distinguishable. Before 2009 and the construction of the Imam Muhammad ibn Abd al-Wahhab Mosque, this was the tallest mosque in the country.
Doha Corniche
This waterfront promenade is a favorite among tourists who travel to Qatar. It extends along the Doha Bay for several kilometers. Parallel to the Doha Corniche is Corniche Street, which is considered as one of the top business districts in Doha.
Souq Waqif
If you travel to Qatar, it is a must to visit the Souq Waqif. This is a traditional market in Qatar wherein you can buy various items such as garments, souvenirs, spices and handicrafts. There are also several dining options within the market so you can shop and dine at the same time all in one place.
Below is a list of the other must-visit attractions in Qatar:
Books on Qatar Travel
Qatar: The Business Traveller's Handbook. This book by David Chaddock will provide information on local customs, etiquette, dining, and where to Stay. Since this guide is designed for business travellers, you will also get information on the economic sectors.
Qatar: A Modern History. Before you travel to Qatar, you need to read this book to get an insight into the history and background of the Middle East nation.
Qatar: Sand, Sea and Sky. This book by Diana Untermeyer provides a comprehensive history and overview so you can get a better understanding of the country before you visit.
Qatar Travel Podcasts and Youtube Channel
Photos of Qatar
Qatar Online Resources